Mangonui Heritage Trail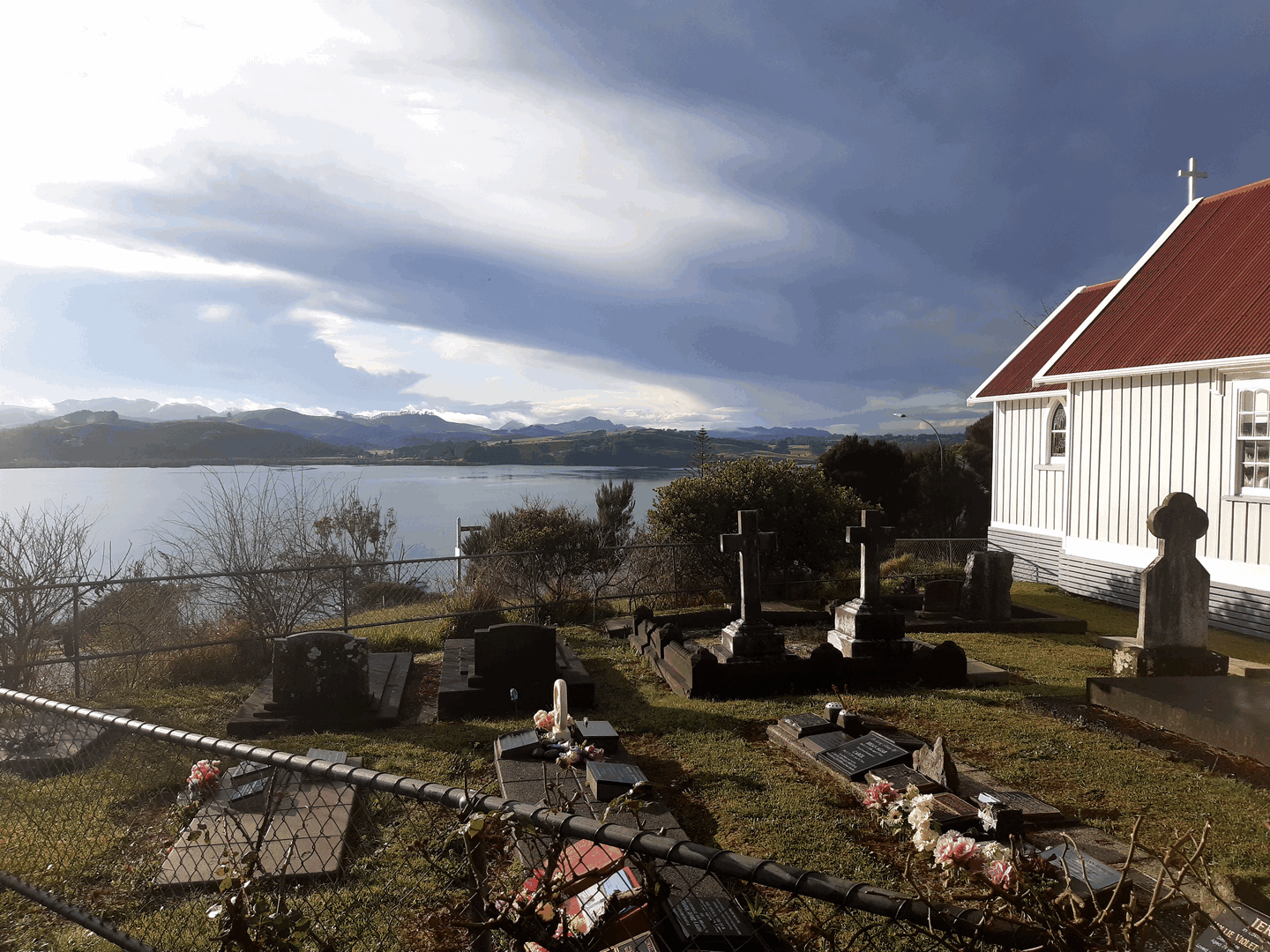 Taumarumaru Pa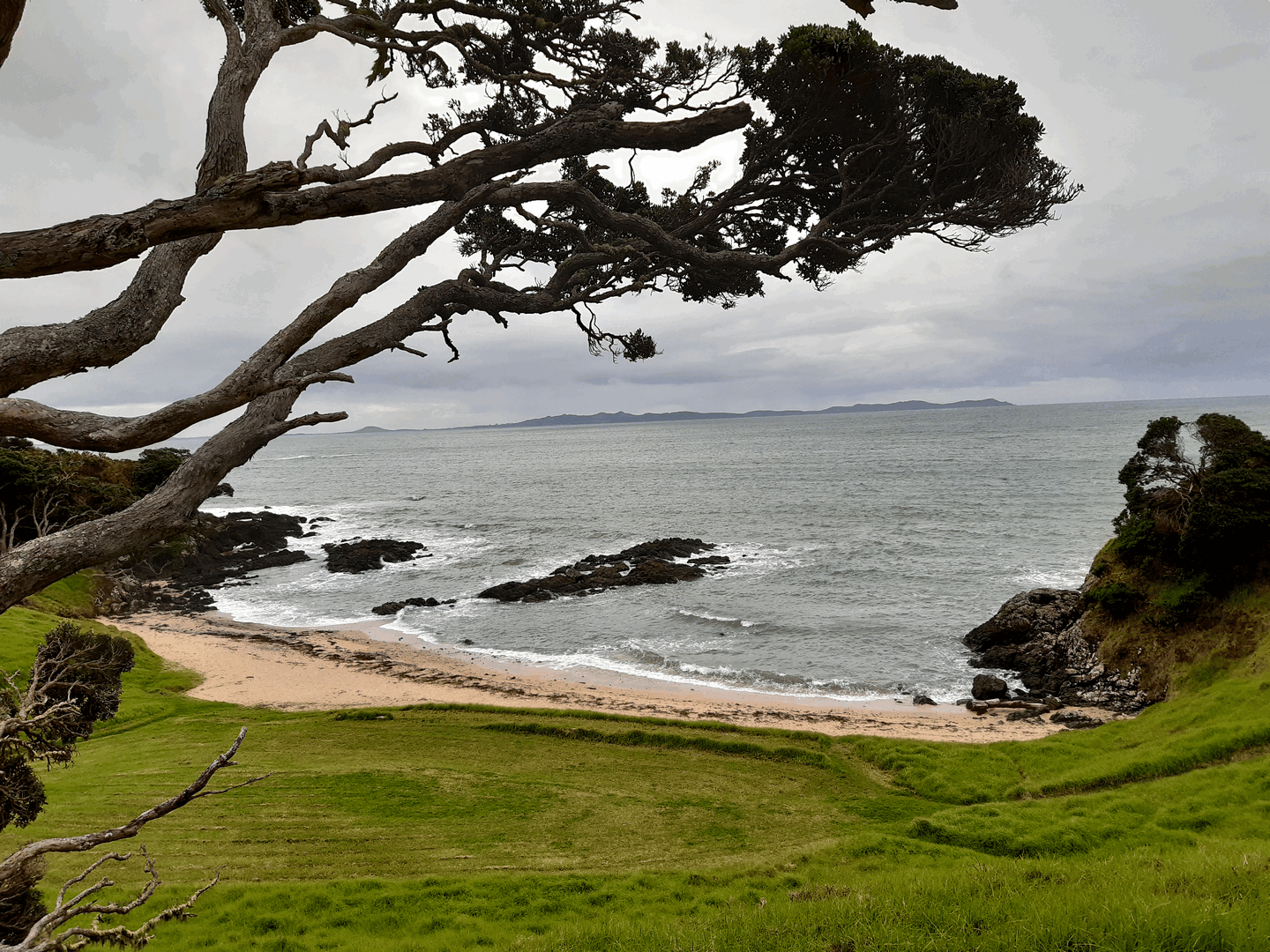 Rangikapiti Pa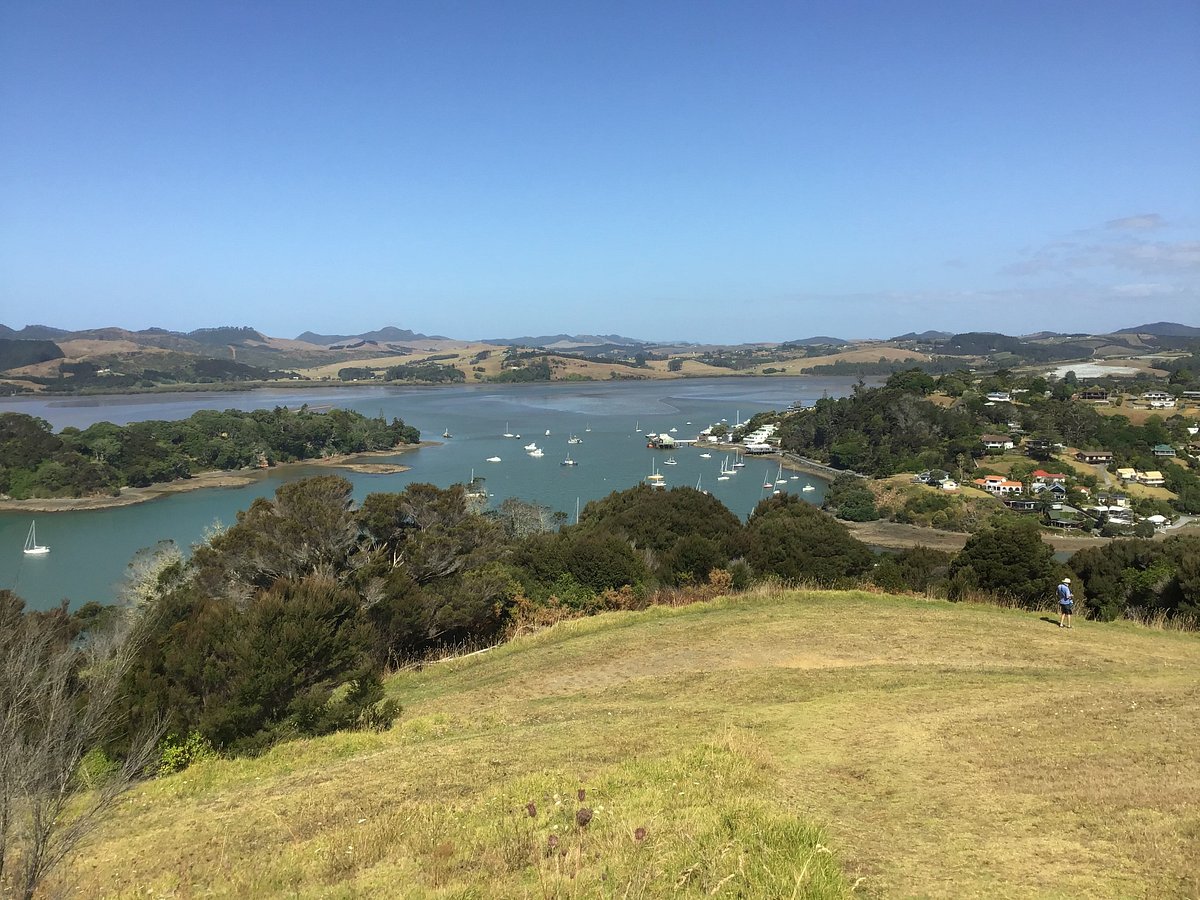 Taipa and Coopers Beach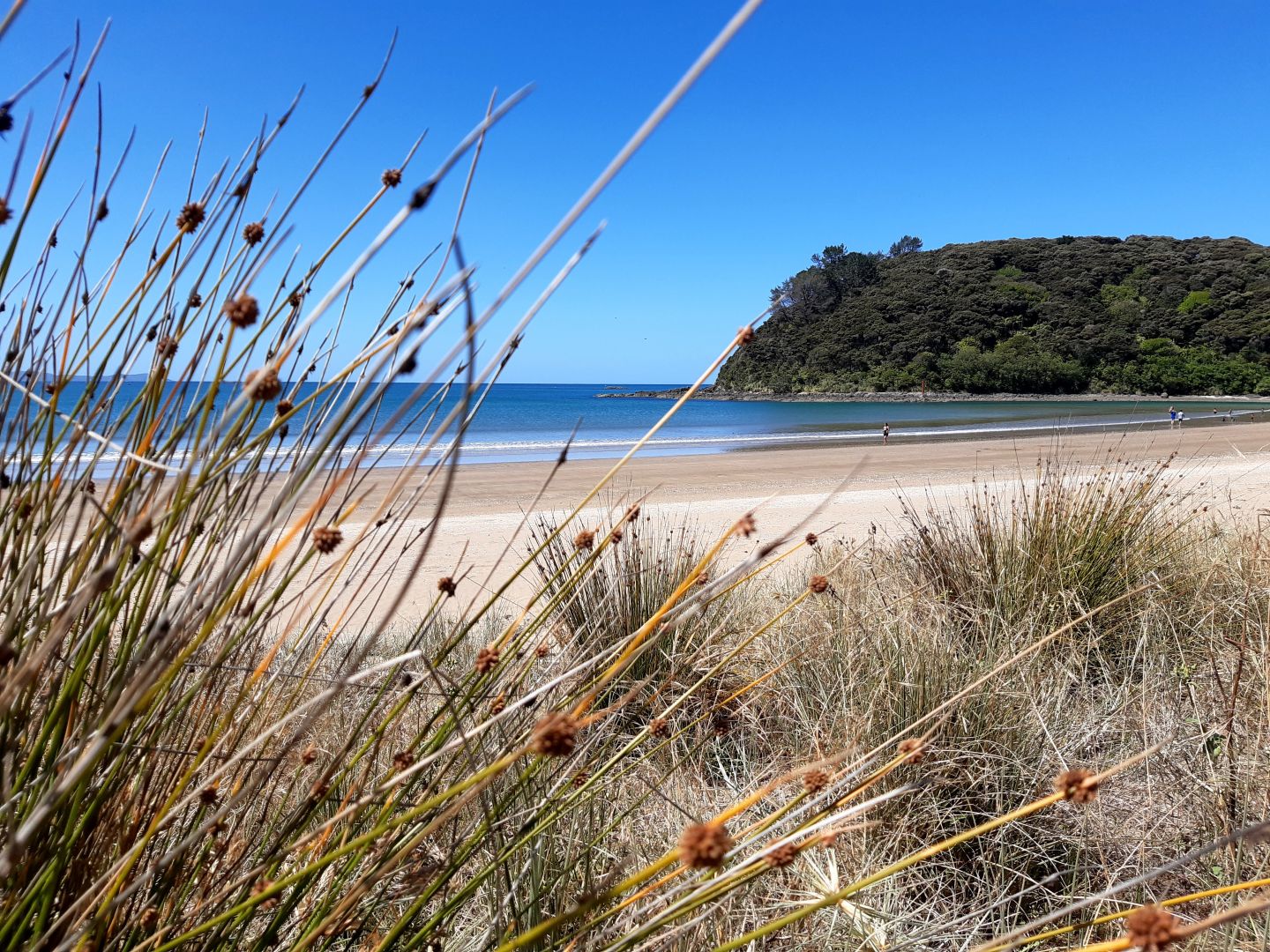 Local Knowledge list of Walks in Doubtless Bay
The Heritage Trail - Mangonui and Mill Bay
Beginning and ending at the Mangonui Courthouse, the Heritage Trail provides a glimpse of the great wealth of Maori and European history associated with this area.
Sites are indicated by Heritage Trail markers. Some of these provide information at the site itself. All have a site number and a QR code which can be scanned to provide further information.
The Trail is three kilometres in length and accessible by foot or vehicle. The average time it takes to walk the Trail is one-and-a-half hours. Walkers are advised to take the St Andrew's walkway to access sites and enjoy the spectacular views from above Mangonui. Please be aware that Mary Hassett Street (formerly known as Grey Street West) and Tasman Street are very steep.
Taumarumaru Scenic Reserve - see 3 old pa sites
Located on a steep, rocky headland, Taumarumaru Scenic Reserve looks out towards the blue horizons of Doubtless Bay, and features three historically significant pa sites.
Taumarumaru Scenic Reserve gives you an insight into an area that was intensely occupied in pre-European times. Terraces and food storage pits are still visible today. You can also stand at the summit of each pa and look out at the strategic yet stunning views overlooking the bay and surrounding area.
Taumarumaru Scenic Reserve encompasses three pa sites historically significant to the early Ngati Awa and later the Ngati Kahu people – two pa sites located on the headland (Ohumuhumu and Otanenui) and one on the central ridge (Taumarumaru).
The reserve is 22 ha in size and contains 3 pa and 8 associated terraces, pit and garden sites.
The three pa sites were initially recorded in the 1960s, but were not intensely surveyed until 1984 by a Lands and Survey archaeologist. Kaumatua Vivian Gregory also collated known traditional information about the sites. Together, this body of archaeological and traditional information influenced the initial management plan for the reserve when the land was purchased by the Crown in 1984.
Found within the reserve are undefended living terraces and storage pits which indicate this site was intensively occupied in pre-European times.
Taumarumaru Scenic Reserve is mostly an open area and tracks are identified by mowing and track markers. A short walk over the reserve is rewarded with great views and access to a small beach.
The reserve provides ideal opportunities for walking, fishing and historic appreciation. Dogs are allowed in the reserve provided they are on a lead at all times.
Rangikapiti Pa Loop
Experience this 1.9-km loop trail between Coopers Beach and Mangonui, Northland. Generally considered an easy route, it takes an average of 38 min to complete. Check out the view from the pa and then continue on the loop trail towards Coopers Beach. This trail is great for hiking and walking. Dogs permitted on a lead.
This track takes you to the Rangikapiti Historic Reserve located on the south-western head of Mangōnui Harbour . It's a short loop with the Rangikapiti Pā site and spectacular views over the Mangōnui Harbour and Doubtless Bay. A local group have been reforesting this trail and it is well maintained and you can even hear kiwi on a good day. Access from the Rangkapiti Road end. There's a car park at the trailhead.
Great Beach Walks
Favourite places to walk the dog are Taipa Beach or Coopers Beach - both about 1 km long the are level with firm sand (mostly) and rocks to explore at the end.