Cable Bay Magic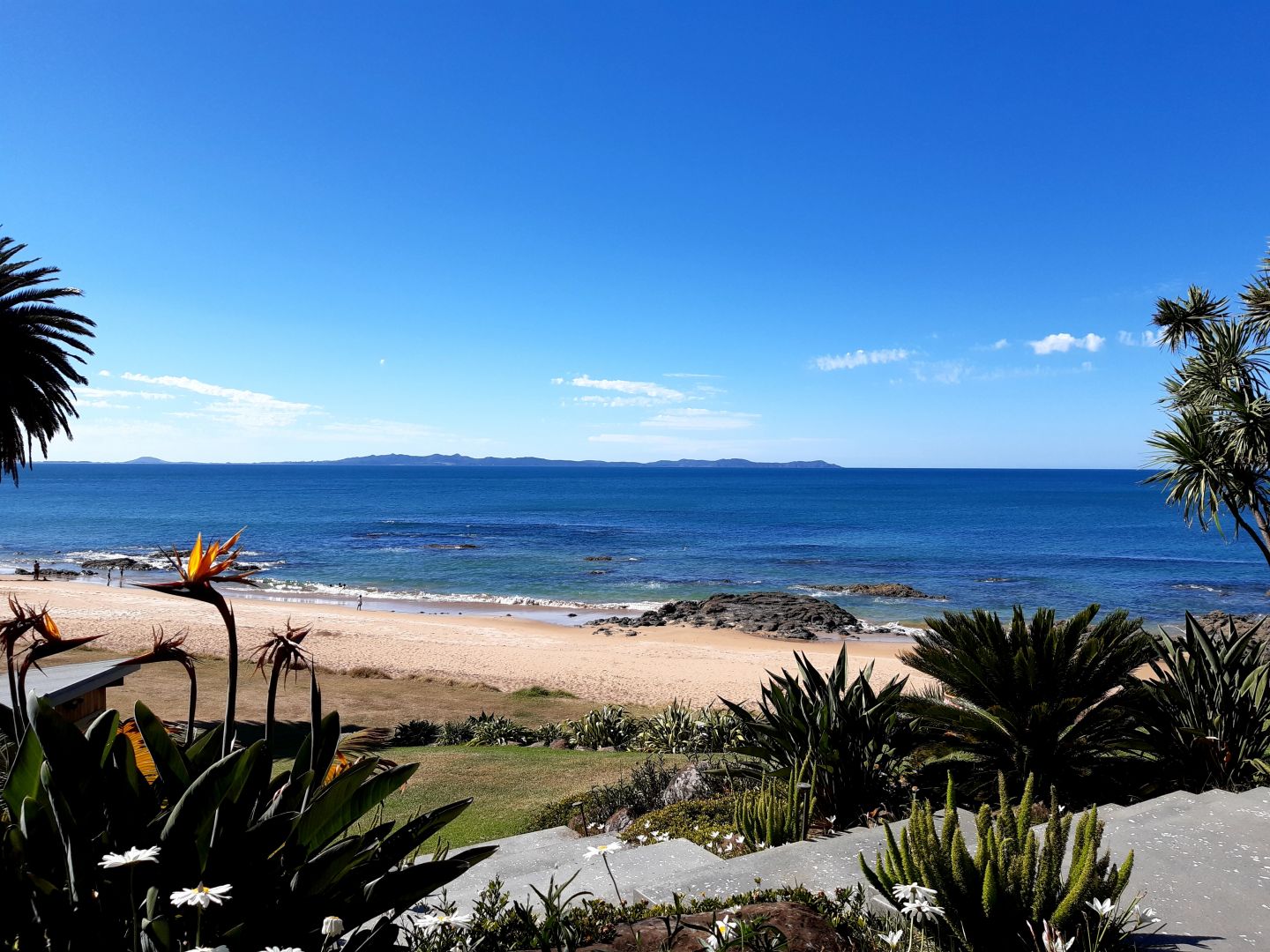 Experience the magic of Cable Bay. Here you can have hours of fun playing in the water, swimming, boogie boarding (complementary boards at Golden Sand) , surfing, windsurfing, snorkeling in the rock pools, row about in the dinghy provided, strolling along the beach and rocks. Fishing off the beach or rocks is often fruitful or dive for kina and fish at Cable Bay
Beaches Galore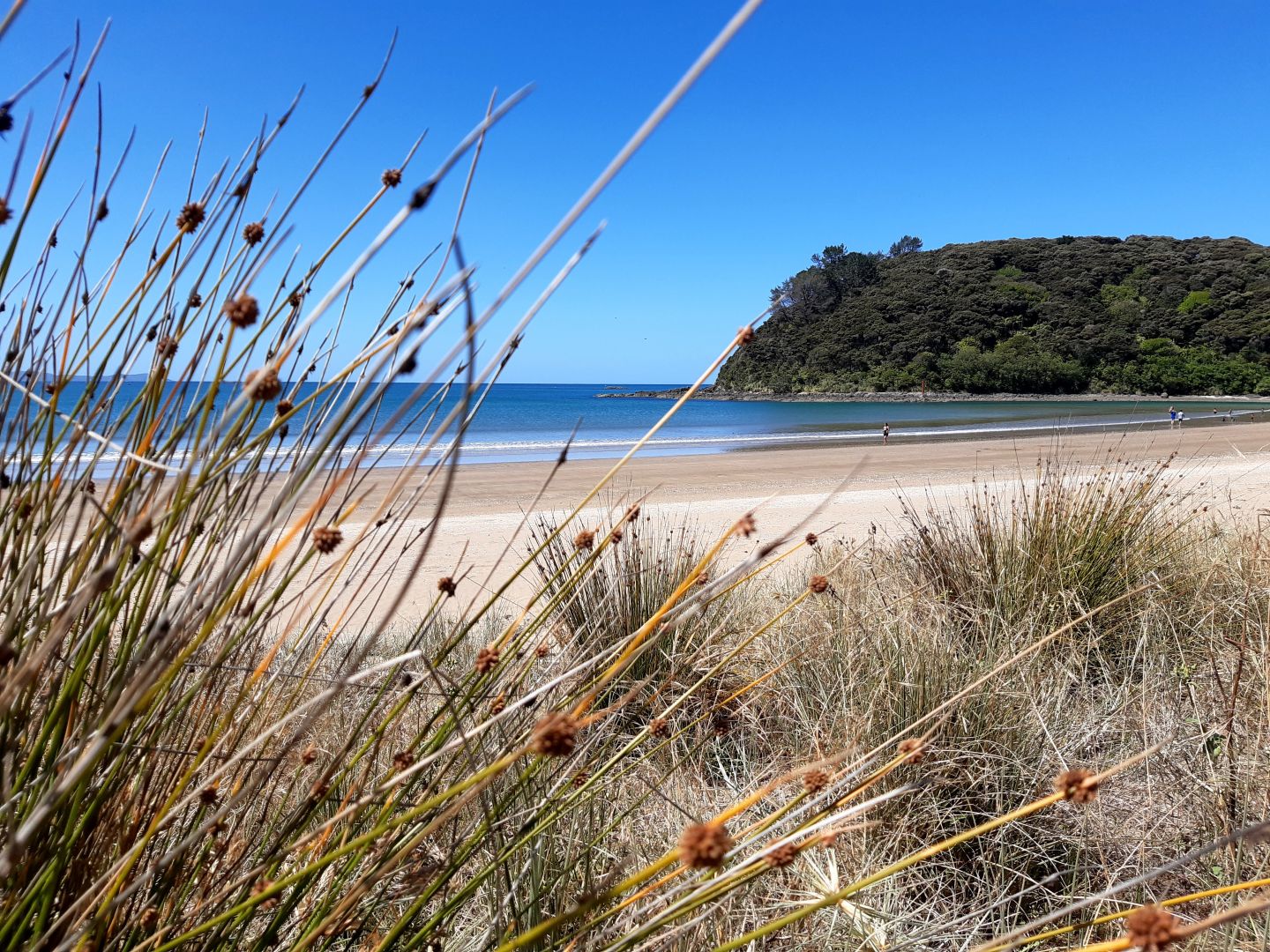 Beaches in the area include: Taipa, with its estuary and long sandy beach; Coopers Beach, Aurere and Tokerau. Karikari Peninsula is famous for Puwheke, Rangiputa,and Karikari, with teir white sand and turquoise sea. You must see Maitai too, a pretty horseshoe perfect beach. All are safe for swimming, fishing and water sports.
Cape Reinga Photo op
Easy distance to Cape Reinga from Doubtless Bay. Choose from an informative bus ride Dune Rider or hire a 4WD and have a self drive adventure driving down 90 Mile Beach, and Te Paki Stream. Dont miss out on scooting down the sand dunes on boogie boards, available at Golden Sand to borrow for the day.
Watery Fun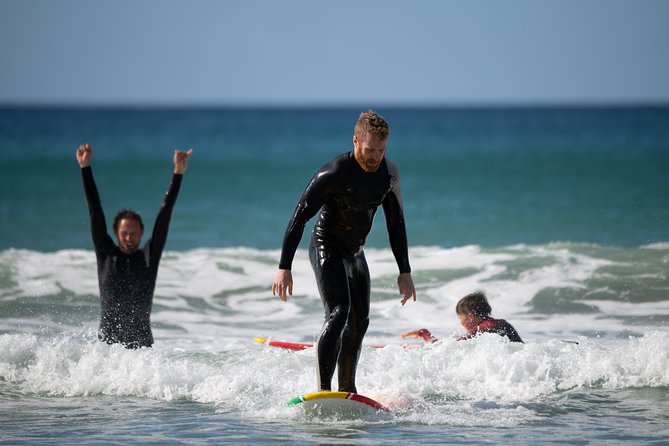 Swimming, surfing, jet skiing ... any water sport is possible here in the beach paradise of NZ. Paddle about in rock pools, or swim the length of the beach, there's loads to do in the water in Doubtless Bay.
Walk the dog
Your pet will so enjoy the beach and vistas in the area! Throw a stick for hours in the surf or stroll along one of the many dog friendly beaches and walks in the area. See the Mangonui Information Centre for great walks in and around Coopers Beach.
Fishing
Fishing for all skill and experience levels. From fishing off the wharves to throwing a line off the beach or rocks or even chartering a boat for a morning to go our on the briney. You can often catch drone fishing demos at Cable Bay so keep an eye out
Relax and Rejuvenate
Nothing quite like being right at the beach sitting on the deck and relaxing during the day, and taking in the wonder of a starry sky at night.
E- bike to Mangonui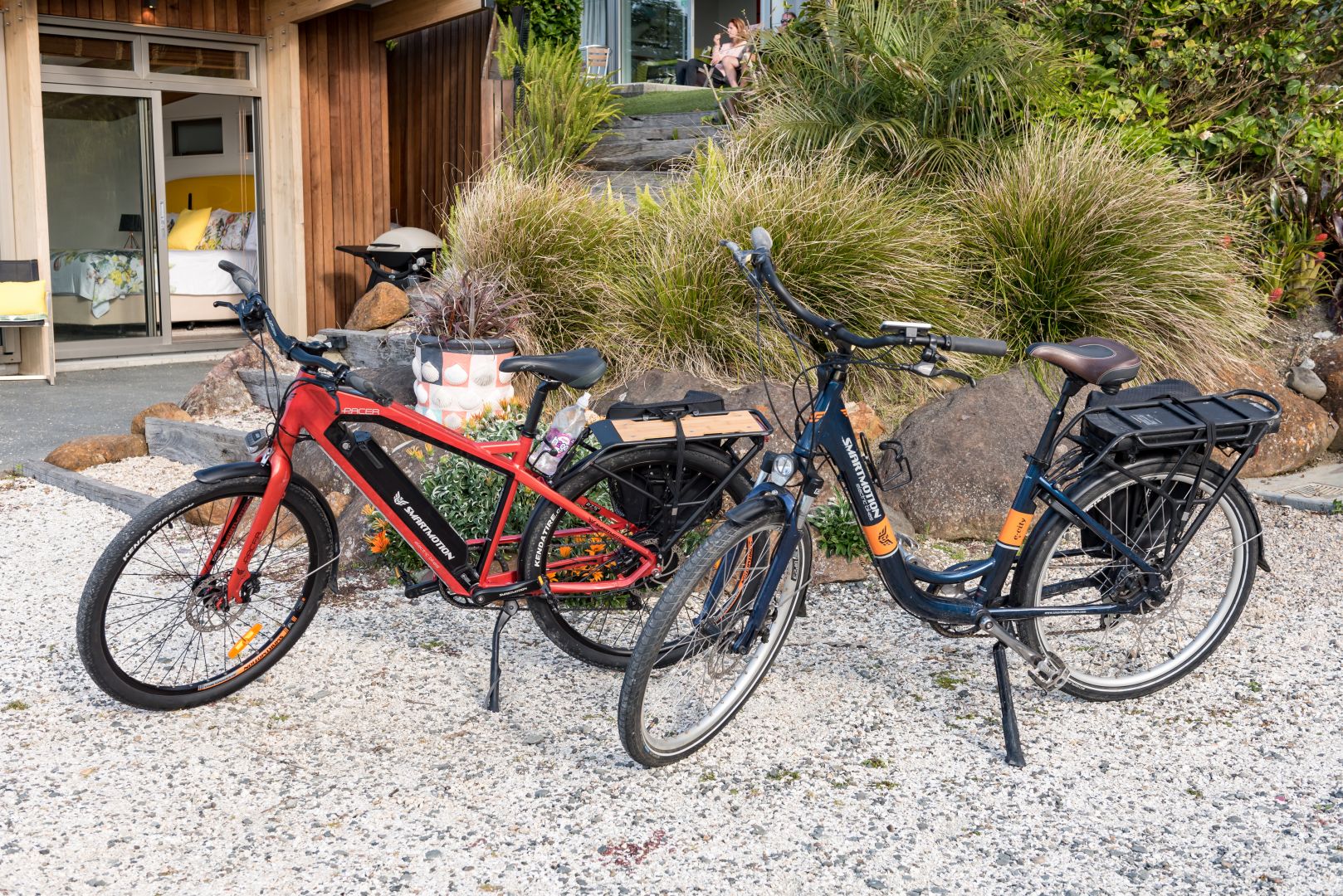 Have fun and an easy trip to Mangonui with an e-bike hired from Golden Sand. Master the hills with little effort and feel like a hero!
Arts and Crafts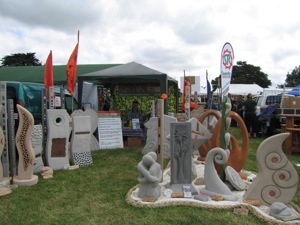 Pottery, weaving, fish sculptures, artists, shops in Mangonui such as the Courthouse, are all available in the area. Check out the manual in your room.
Gourmet Breakfast
Enjoy a Gourmet breakfast basket of fresh local produce!
Kiwi Breakfast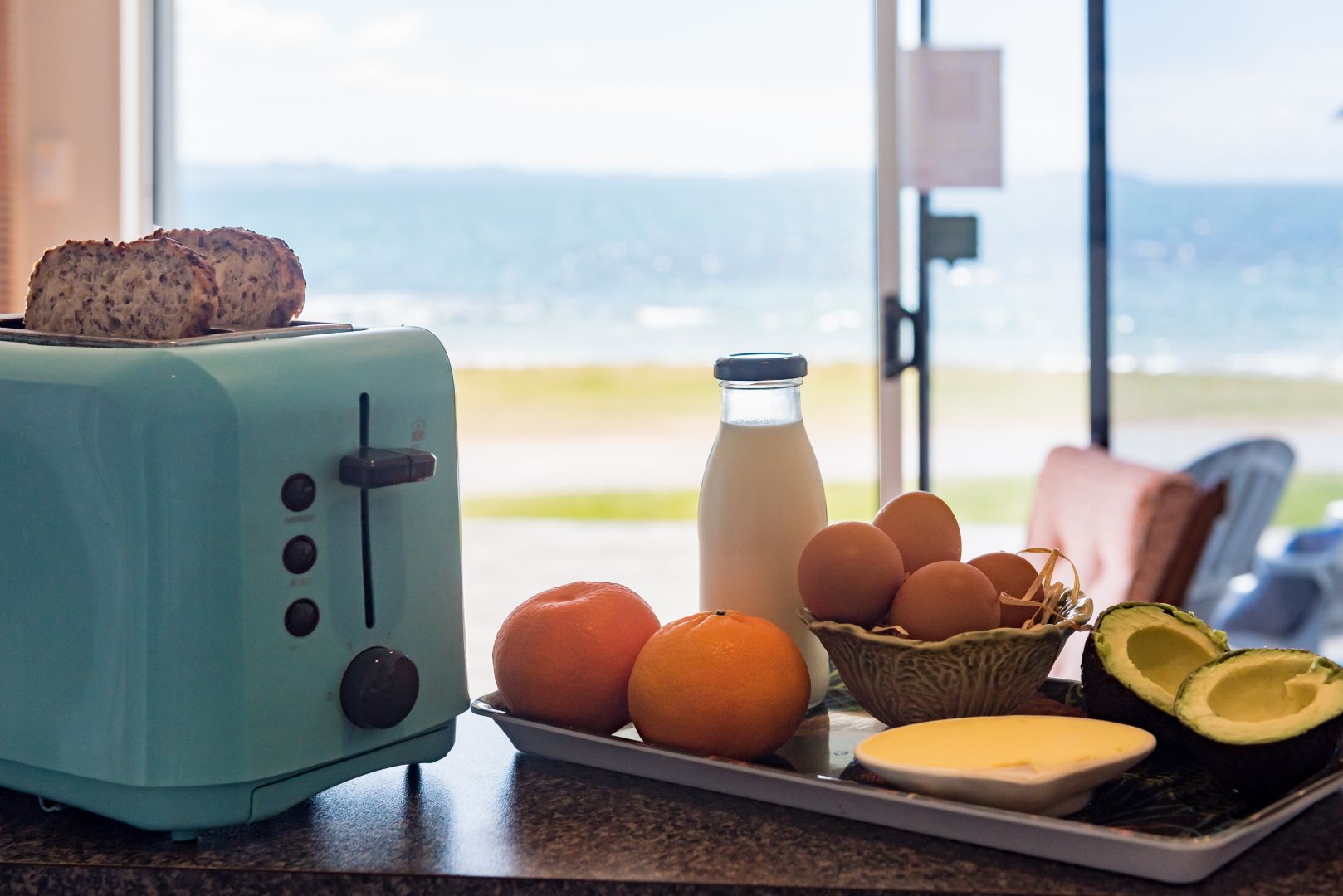 Light breakfast baskets of fresh local kiwi breakfast for your enjoyment.
4WD HIre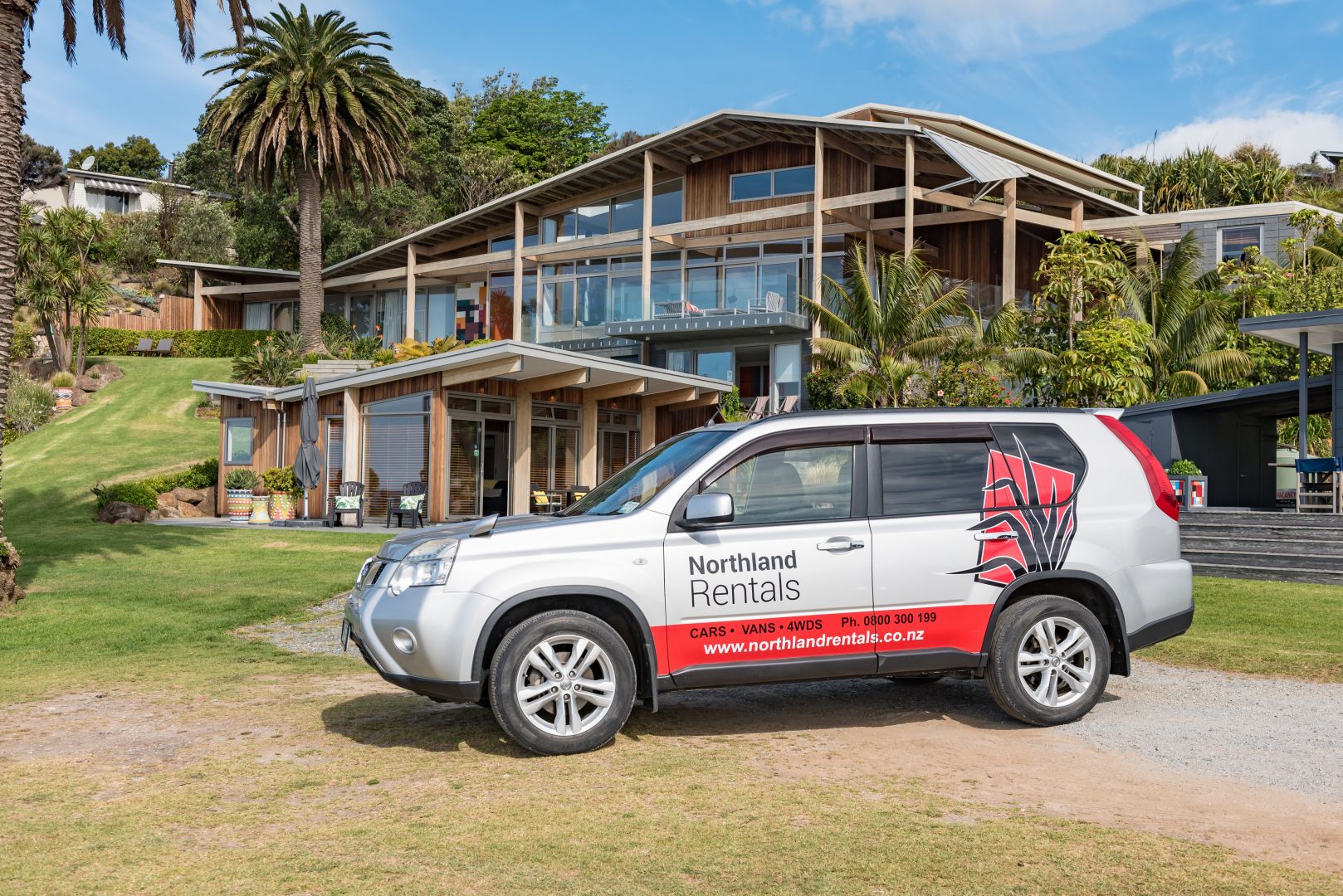 Self drive Adventuring awaits! Drive the family to Cape Reinga and down 90 Mile Beach.